Share your Easter egg traditions and you could win $100!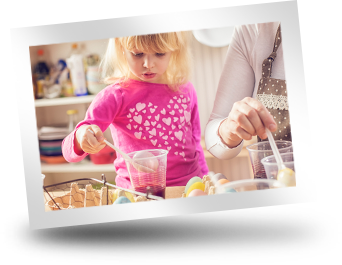 Enter South Dakota Poultry Industries Association's free Easter Egg Tradition contest for your chance to win a $100 gift card. Three winners will be randomly chosen April 15, 2017.
Simply upload a photo, video or share a written story about your Easter egg traditions. It can be pictures of decorated eggs, family Easter events or anything that reflects the joy of the Easter holiday.
Visit our site often for great holiday recipes, free decorating tips and to see all the Easter egg fun.
Click the button to share your Easter egg tradition.
Happy Easter from your friends at South Dakota Poultry Industries Association!
Click to SHARE
South Dakota Turkey
and Chicken Eggs
If you're hungry for delicious, high protein, fresh meals, you can't beat South Dakota's eggs and turkey. Both are packed with nutritional benefits and can be prepared in thousands of tasty ways. Plan to come back often for new recipes and to share recipes of your own. It's time to get cracking with great meals, all day long, using farm fresh eggs and turkeys from South Dakota.