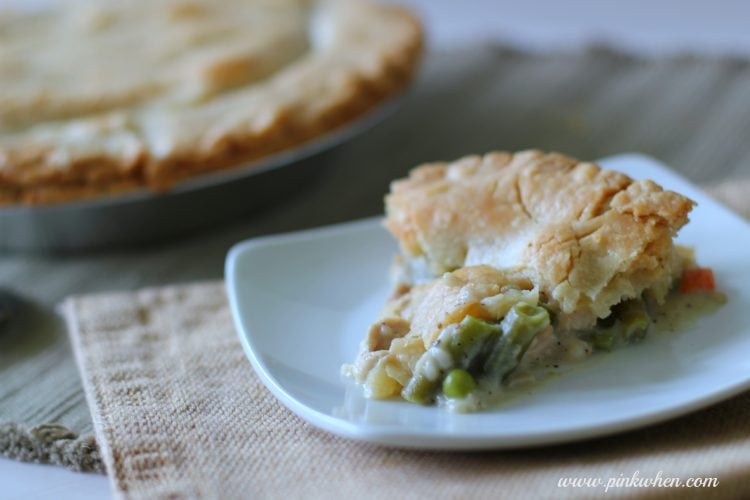 Turkey Pot Pie
Recipe by The National Turkey Federation
Cook Time: 25-30 min.
Serves: 5
---
Recipe Categories:
Turkey
,
Meal Types:
Preparation Methods:
Ingredients:
1 1-pound package
: 
frozen vegetables for stew, cooked according to package directions
1 cup
: 
frozen peas, cooked according to package directions
2 cups
: 
COOKED TURKEY, cut into 1/2-inch cubes
1 12-oz jar
: 
non-fat turkey gravy
1 tablespoon
: 
dried parsley
1 teaspoon
: 
dried rosemary, crushed
1
: 
refrigerated pie crust, room temperature
Directions:
Drain any cooking liquid from stew vegetables and peas.
Add turkey cubes, gravy, herbs, salt and pepper to vegetables in oven-safe 2-quart cooking dish.
Unfold pie crust dough and place on top of dish, trimming edges to approximately 1 inch larger than dish; secure dough edges to dish. Make several 1-inch slits on crust to allow steam to escape.
Bake in preheated 400-degree F oven for 25-30 minutes or until crust is brown and mixture is hot and bubbly.