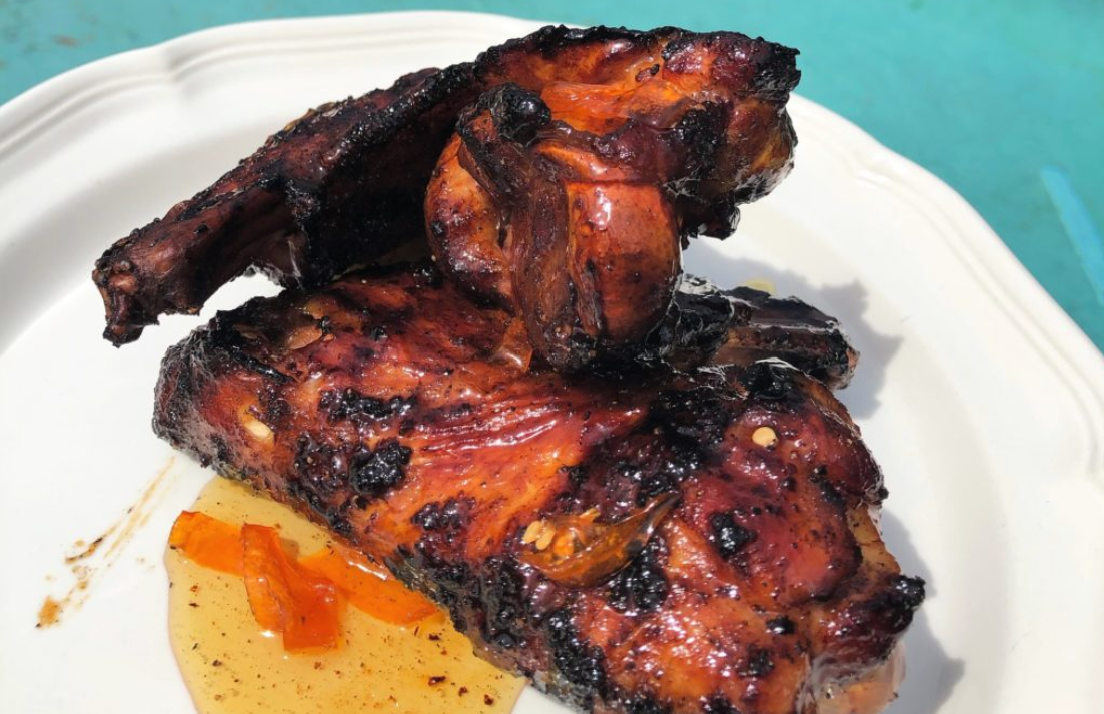 Smoked Turkey Wings with Habanero Agave Glaze
The heat is on! Dr. BBQ's smoked turkey wing recipe highlights an often overlooked part of the turkey – the wing – with a bit of a kick. The dark meat of turkey wings gets even more flavorful and tender as it smokes and holds up perfectly to a little bit of heat. Know your taste buds – adding one habanero is hot enough, but add two if you really want to feel the burn.
Ingredients:
6 turkey wings, about 6 pounds total
1/4 c vegetable oil
Rub
2 tbsp kosher salt
2 tsp paprika
1 tsp black pepper
1 tsp granulated garlic
1 tsp granulated onion
Glaze
1 c agave
1 or 2 whole habaneros,* finely chopped and seeds removed if you want less heat
Directions:
Prepare the grill or smoker to cook indirect at 300° F with light cherry wood added for flavor. In a small bowl, combine the rub ingredients and mix well. Remove the wing tips and reserve them for another use. Brush the wings with oil, then season them liberally with the rub. Place the wings on the smoker and cook until they reach an internal temperature of 170° F, about an hour depending on their size.
Meanwhile, make the glaze by adding the agave to a small saucepan over low heat. Add the finely chopped habanero. The agave will mellow the habanero, but using one pepper will still be hot. Two peppers will be very hot. Mix and bring to a low simmer. Lower the temperature to just steep the mixture and stir occasionally for about 40 minutes. Remove from the heat and set aside.
When the wings reach an internal temperature of 170° F, remove them from the grill or smoker. Ramp the cooking temp up to 350° F. Brush the wings all over with the agave glaze and put them back on the grill. Cook, flipping and glazing every 10 minutes until the wings are golden brown and crispy, about another 30 minutes. Remove to a platter and drizzle with any remaining glaze.
*Always wear gloves, avoid touching your face and clean up immediately when using habaneros.